APWU Podcast
"Communicating with You, the Member" is a podcast from APWU President Mark Dimondstein that will get you the latest news and updates about our union's fights for the welfare of postal workers but also underscores the pivotal role they play in delivering a vital public service. By fostering dialogue and knowledge-sharing, this podcast ushers in a new era of discourse, solidifying our union's commitment to growing the labor movement and the advancement of postal excellence. Tune in and learn more about the work happening through our union and in the USPS.
Episodes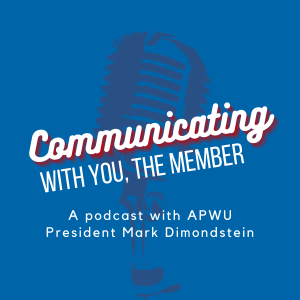 Monday Nov 20, 2023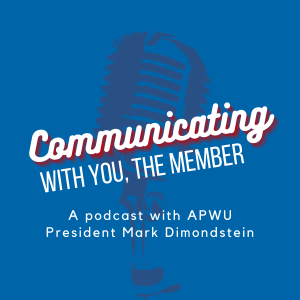 Monday Oct 30, 2023
Monday Oct 30, 2023
***This episode was recorded before the UAW reached tentative agreements in their negotiations***
Join President Dimondstein for an interview with young members of the APWU as they talk about their experience in the union and their vision for the future. We'll also discuss solidarity actions members are taking to show support for striking workers and a brief update on USPS Network Modernization.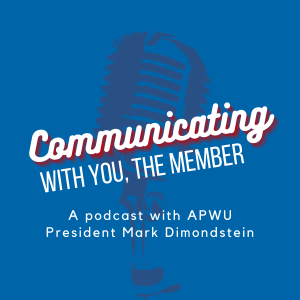 Monday Sep 11, 2023
Monday Sep 11, 2023
Welcome to our new APWU podcast! In this episode, we'll talk about the new COLAs, a mini Organizing Campaign, the results from our union survey, the new Leadership Institute, a Postal Partnership campaign, the Ohio elections, the Teamsters contract, and more. Listen in with Pres. Mark Dimondstein now.